Visual content gained instant popularity with the motion photography release of A Horse in Motion in 1878. With over 140 years of proof that the whole world is fascinated with watching screens of all sizes, why would any business resist using video as a part of their inbound strategy? The benefits are measurable, and it has never cost less to produce.
Here's an overview of the primary reasons video must be a part of your inbound strategy, along with tips for how to get started.
Video Fosters Sustained Engagement.
Subject lines inviting email list subscribers to watch a video increase the opening rate for emails by 19%. Once the email has been opened, click-through rates are a staggering 65%. CodeFuel also reports that video reduces unsubscribe rates by 26%. [1]
Invodo reports 65% of viewers watch over 3/4s of the videos they start. Compare that with Time's statistic—55% of website visitors spend only 15 seconds on the typical text-based page. The study evaluated 580,000 articles on 2000 sites. Of 2 billion pageviews, news pages performed the best, while most other pages fit the 15 second statistic.[2]
Video Leads to More Conversions.
Another CodeFuel statistic tells us 70% of the time video converts better than other mediums. This might be connected with an interesting statistic. Your average visitor will spend 88% more time on your website if you have video content. The same visitor is 64% "more likely to buy your product after watching a video about it.[3]
Video Delivers More Feedback.
When others watch your videos, you know exactly what content interested them. With the right tracking system in place, you can even tell how long they remain engaged with that video or whether they skipped through it. You receive important feedback on what's working and what isn't.
This contrasts sharply with written content. A fast reader may have processed an entire page, while slower readers may have read only the first paragraph. You know little beyond the fact they reached the page, unless your visitor clicks to somewhere from that page.
Even if your articles are shared through social media, there's no guarantee these articles are actually being read. Tony Haily writes, "When we combined attention and traffic to find the story that had the largest volume of total engaged time, we found that it had fewer than 100 likes and fewer than 50 tweets. Conversely, the story with the largest number of tweets got about 20% of the total engaged time that the most engaging story received.[4]
The takeaway? Even if similar statistics applied to video, video would deliver a positive ROI. Because video ensures more viewer engagement, it also tends to lead toward customer decisions to buy.
Video Leverages Smaller Devices.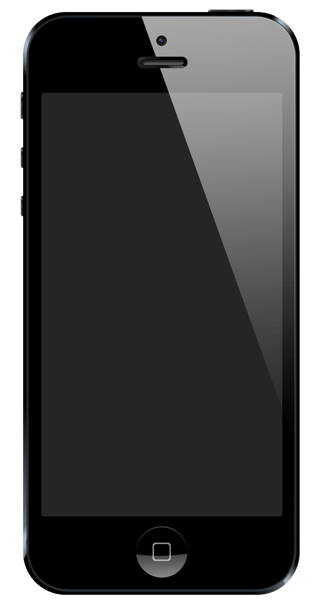 Your audience is mobile. Video is increasingly popular with smart phone users. It eliminates the tediousness of trying to read text on small screens—especially for older users. CodeFuel says 69% of smart phone users find video extremely useful for evaluating a product.
Video Costs Less Than Ever.
Your audience no longer demands TV commercial quality video. In fact, a smartphone can do the job—especially if you're capturing the unexpected. The following rules will help you capture decent video using a smartphone.
Make sure you have good lighting.
Use a tripod to keep the camera steady whenever possible.
Use an external, directional microphone to capture the audio
Stay close to your subject. Don't depend on your camera's zoom.
Hold the camera horizontally so the video views well on desktops and smartphones.
Get a good movie editing app. Free only goes so far.
Prepare! From scripts and actors to equipment, plan well.
Cost just doesn't have to be an obstacle, and the ways in which you can engage your audience are numerous.
Creative Video Ideas are Everywhere!
Vlogs—AKA video blogs—can be anywhere from 1 — 5 minutes long. They offer the perfect venue for talking about anything your audience is interested in. Then there's Vine. What can you say in six seconds? More than you think. How much of the video will your audience watch? 100%. If your video is 30 seconds long, only 80% stay to the end.[5]
---
Sources:
[1] http://www.forbes.com/sites/steveolenski/2015/09/10/using-video-in-marketing-why-wouldnt-you/
[2] http://time.com/12933/what-you-think-you-know-about-the-web-is-wrong/
[3] http://www.forbes.com/sites/steveolenski/2015/09/10/using-video-in-marketing-why-wouldnt-you/
[4] http://time.com/12933/what-you-think-you-know-about-the-web-is-wrong/
[5] http://contentmarketinginstitute.com/2013/10/thriving-video-content-scene-types-brand-videos/